The Kenya Bankers Association (KBA) encourages its members to employ best practice when providing financial services, including the highest level of customer care when engaging with the banking public. The purpose of this Consumer Guide, therefore, is to define standards of good banking practice for both bank customers and members of the Kenya Bankers Association.
An English and Kiswahili translation of this Guide can be downloaded here.
DISCLAIMER: The first edition of this Guide was published by the KBA in 2001 as 'The Banking Code'. Please note that not all banks offer the entire suite of products and services covered in this Guide. The relationship between a customer and their Bank is contractual therefore this Consumer Guide is by no means a binding document with legal obligations between any customer and his/her bank nor does it vary any clause in any contract between a customer and the Bank. Moreover, this Guide shall not be quoted in any proceedings between any KBA member and customer or customers either in part or in whole.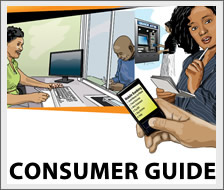 CONSUMER GUIDE TO BANKING IN KENYA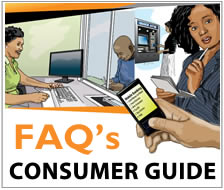 CONSUMER EDUCATION ON BANKING IN KENYA FAQS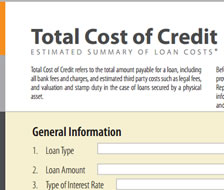 TOTAL COST OF CREDIT TEMPLATE